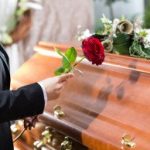 If a motor vehicle or medical malpractice accident results in the death of a loved one, his or her family may file a wrongful death lawsuit. This is a particularly emotional time. A loved one has suddenly passed away at the hands of another individual. It can be difficult to see past the anger, fear and loss in order to determine the details and information that caused this tragic event. By retaining an experienced Maryland wrongful death attorney, you and your family can focus on mourning, knowing that the lawyer you chose is diligently exploring your case in an effort to get you the best compensation possible. Please contact Maryland Wrongful Death Attorney Tom Kemp for a free case review. Mr. Kemp charges no fees for accident, injury and wrongful death claims unless he obtains compensation for you.
Located in Cecil County, Maryland Mr. Kemp helps those enduring the loss of a loved one across MD. This includes, but is not limited to, Anne Arundel County, Cecil County, Frederick County, Harford County, Kent County, Montgomery County, Prince George's County, Wicomico County & Worcester County, MD.
Harford County Fatal Accident Attorney
For more than 30 years, attorney Tom Kemp has been advocating for his clients in difficult times like these. He understands that the emotions you are facing are overwhelming. By offering a high level of communication with his clients, he gives them the opportunity to focus on grieving while he tenaciously pursues the best results possible.
In Maryland, wrongful death claims come in the form of two different claims: a survival action and a wrongful death action. In a survival claim, a personal representative of the estate of the deceased pursues recovery for pain and suffering and expenses that are incurred up until the victim passed away. In a wrongful death claim, relatives pursue compensation for the victim's death, after he or she has passed away.
This process can seem complex. Mr. Kemp is dedicated to simplifying it for his clients so that they can focus on the things that matter most to them while obtaining the compensation they deserve.
Contact Kemp & Kemp For A Free Initial Consultation
The firm's Cecil County wrongful death attorney offers home visits and evening and weekend appointments to those in need. His clients will only have to pay case investigation costs if a recovery is made. To learn more about how Kemp & Kemp can help, call 410-398-0910 or email the firm.