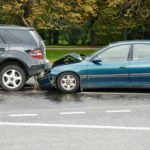 After a motor vehicle accident, getting legal attention comes second only to getting medical attention. It is essential to the outcome of your personal injury case that you obtain competent legal advice while you are getting health care and medical treatment. At Kemp & Kemp, our Maryland auto accident lawyers can help you with everything from filing a personal injury protection (PIP) claim to negotiating with insurance companies, filing your lawsuit and advocating for you in the courtroom. The sooner you call our law firm, the sooner Cecil County Car Accident Lawyer Tom Kemp will begin investigating the scene of the crash and identify important information surrounding your accident. With him in your corner you will know your rights are protected and that you will get the maximum benefits and financial compensation.
With an office in Cecil County, Maryland Mr. Kemp serves accident victims throughout the entire state including Anne Arundel County, Baltimore, Carroll County, Frederick County, Montgomery County & Prince George's County.
Medical Attention First, Legal Advice Soon After
While gathering evidence soon after the crash is important, Mr. Kemp wants his clients to seek medical attention first and foremost. If you can, it is wise to avoid speaking to an insurance adjuster, without the help of an experienced lawyer. In your state of confusion and vulnerability after an accident, you could unwittingly say something that could jeopardize your claim.
Attorney Kemp has more than 30 years of experience practicing law. His career began in criminal law as a part-prosecutor. He worked on a variety of cases from DUI to murder. This experience gave Mr. Kemp the aggressive edge needed to take on insurance companies and fight for his clients.
Choose An Experienced Cecil County Auto Accident Attorney
During his career spanning more than 3 decades Cecil County Car Accident Lawyer Tom Kemp has represented thousands of Maryland clients. More than 100 of these cases have gone to trial, including accidents involving:
Cars
Trucks
Motorcycles
Pedestrians
Drunk drivers
Boats
Kemp & Kemp values its clients. The firm, established in 1955 by William Kemp, was founded on the importance of clear, concise communication.
Contact Cecil County Car Accident Lawyer Tom Kemp For A Free Initial Consultation
The firm offers home and hospital visits and evening and weekend appointments if needed. Its clients will only have to pay case investigation costs if a recovery is made. To learn more about Kemp & Kemp, call 410-398-0910 or email the firm.