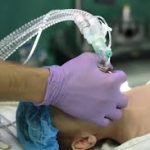 If you have been injured while under the care of a healthcare provider, hospital or medical group you may be entitled to medical benefits and financial compensation. Maryland has very specific laws regarding medical malpractice and these laws are designed to protect patients from being injured due to medical negligence. If you or a loved one has fallen victim to medical malpractice as a result of surgeon negligence and you are experiencing catastrophic repercussions, you must consult an experienced, knowledgeable lawyer who will aggressively fight for the compensation you deserve. Cecil County Medical Malpractice Attorney Tom Kemp has been practicing law for over 3 decades. He began his legal career in criminal law, where he part-prosecuted those accused of everything from DUI's to murder. This experience gave Mr. Kemp the wherewithal to aggressively pursue the best results possible for his clients throughout Maryland. While assertively approaching his cases, Elkton, Maryland Medical Negligence Attorney Tom Kemp is dedicated to keeping the lines of communication open with his clients. Your main focus should be on getting better while he actively pursues the compensation you need to get well and get back to living your life. If the surgical error resulted in the wrongful death of a loved one, Cecil County Medical Malpractice Attorney Tom Kemp can help you recover the damages you deserve.
With an office in Cecil County, Maryland Mr. Kemp handles medical malpractice claims across the state including Anne Arundel County, Baltimore, Charles County, Carroll County, Frederick County, Kent County, Montgomery County, Prince George's County, Wicomico County & Worcester County, MD.
Types Of Medical Malpractice Lawsuits
Every area of medicine has the capacity to injure, induce illness and sometimes kill, a patient. These can include being worked on by EMT's, paramedics, doctors, surgeons, OBGYN's, pediatricians, anesthesiologists, medication errors, birth injuries, birth defects, labor and delivery injuries, surgical errors, anesthesia malpractice and failing to accurately diagnose a potentially life threatening illnesses such as various cancers with breast cancer, lung cancer and colo-rectal cancer being the most commonly misdiagnosed types. Also, various autoimmune disorders including diabetes, arthritis and Lupus are commonly the cause for inaccurate diagnosis lawsuits as are Lyme disease, Parkinson's Disease, dementia, Alzheimer's Disease and other medical conditions.   
Possible Benefits In Maryland Medical Negligence Cases
As with most injury cases the type of injury suffered, the amount of missed work time and the amount of pain and emotional suffering dictates what benefits you may be awarded. Common benefits are lost wage compensation, pain and suffering compensation, diminished quality of life compensation and benefits related to health and medical issues brought on by the injury or injuries. Death and funeral benefits may also be awarded if the malpractice caused the death of the patient.
Where Medical Negligence Errors Can Occur
In Maryland, as with all states, medical malpractice can occur literally anywhere medical care is given. While this does include providers such as Emergency Medical Technicians, paramedics and in an ambulance negligence most often occurs in a hospital or emergency room setting. Examples in Maryland are at Union Hospital in Elkton, UM Upper Chesapeake Medical Center in Bel Air, University of Maryland Shore Medical Center in Chestertown and University of MD Chester River Hospital in Chestertown.
In addition, all emergency rooms, urgent care clinics, doctors offices, x-ray and imaging centers, surgical centers, pharmacies and laboratories can commit errors resulting in injury, illness and death. All of which can lead to grounds for a medical negligence claim.
Contact Cecil County Medical Malpractice Attorney Tom Kemp For A Free Consult
Cecil County Medical Malpractice Attorney Tom Kemp offers home and hospital visits and evening and weekend appointments to those in need. His clients will only have to pay case investigation costs if a recovery is made. To learn more about how Kemp & Kemp can help, call 410-398-0910 or email the firm.
Serving victims of medical negligence throughout Maryland including Elkton, Aberdeen, Bel Air, Columbia, Ellicott City, Edgewood, Essex, Glen Burnie, Towson, Baltimore, Annapolis, Catonsville, Randallstown, Frederick, Rockville, Bethesda, College Park, Bowie, Laurel, Waldorf, Salisbury, Ocean City, Upper Marlboro & Wheaton, MD.