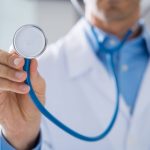 If you are sick, suffer from illness or are in poor health, time may be on your side initially. If a serious and potentially life threatening illness, disease, disorder or syndrome is diagnosed early, the chance for a successful outcome is increased. In the event your medical care provider fails to properly diagnose, or misdiagnose, your illness, the disease can progress thereby narrowing the amount of options you have for treatment. If you, a family member or loved one have been incorrectly diagnosed by a medical professional in the Anne Arundel, Harford or Cecil County areas please connect with Maryland Medical Malpractice Attorney Tom Kemp. Mr. Kemp is a skilled Maryland Trial Attorney with over 30 years of experience handling medical misdiagnosis claims throughout Maryland. 
Commonly Inaccurately Diagnosed Illnesses
Birth Defects
Cancer(s)
Diabetes
Meningitis
Heart Disease/Stroke
Failure To Properly Diagnose Illness And Disease
Misdiagnosing an illness, or failing to properly diagnose an illness, can have very severe consequences for the patient and their family. When taking a patient's history a doctor may sometimes forget to order a necessary test that would have clearly indicated that a dire medical condition existed. In other cases these tests and labs are performed but warning signs are overlooked or disregarded. Even if a diagnosis is made, and it is incorrect, the repercussions can be severe.
Contact A Bel Air MD Medical Misdiagnosis Lawyer
It makes sense to consult with a skilled Harford County Maryland Medical Malpractice Attorney as soon as possible following an inaccurate diagnosis for a serious medical condition. As your attorney, Mr. Kemp will work on your behalf and make sure that your legal rights are protected while you focus on regaining your health. In addition, Mr. Kemp will strive to get you the full, fair and just compensation for your pain, suffering, lost wages and all other means of compensation you are entitled to.
Elkton Personal Injury Attorney Tom Kemp offers free consultations to accident and injury victims in Maryland. He also handles medical malpractice claims on a contingency fee basis meaning he charges no fee unless he recovers for you.