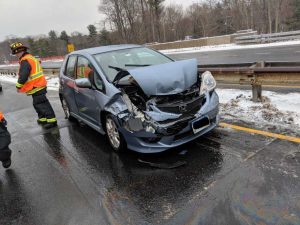 The Annapolis, Maryland area has a population of approximately 40,000 people and is the county seat. Anne Arundel County, which is where Annapolis is located, has a population of about 556,000 people. With a population this size, and so many people commuting to Annapolis for work from other counties, the Annapolis area sees motor vehicle accidents on a daily basis. Many of these accidents are very serious and can inflict and life threatening injuries to the victims. Being the victim of a car, truck or motorcycle accident in the Annapolis, Maryland area may entitle you to benefits and financial compensation according to Maryland personal injury law. The state of Maryland has a 3 year window from the date of accident, injury or death to file a personal injury lawsuit. It is not at all advisable to wait anywhere near that long. If you have been the victim of an auto accident anywhere in Anne Arundel County, including Annapolis, please contact The Law Office of Kemp & Kemp to discuss your claim. Dial (410) 398-0910 for a free consultation. No fees are assessed if he is unable to obtain compensation for you.
Mr. Kemp is an award winning Maryland trial attorney who has many years experience handling accident claims in the Aberdeen, Chestertown, Elkton, Havre De Grace, Bel Air, Baltimore and Annapolis areas.
Concerns You May Have After An Auto Accident
Immediately after being injured in an accident you may have many questions such as:
How will I pay my bills if I cannot work due to being injured?
Who is responsible for my injuries, medical bills and vehicle replacement costs?
What if the person who hit me was uninsured?
What if I cannot return to work for an extended period of time or I can only return in a limited role?
What if the accident aggravated a pre-existing injury?
According to Maryland law what benefits am I entitled to?
What is the total value of my claim?
Who will deal with the liable parties insurance company on my behalf?
These are all valid concerns and Mr. Kemp will address all of them and any others you may have. As your injury attorney he will do everything necessary to determine what benefits you are entitled to as well as what the total value of your claim is. He is a skilled litigator and will do everything in his power to get you the fair and full amount of benefits and financial compensation for your injuries, pain, suffering and vehicle repair or replacement costs.
Maryland Uninsured Motorist Laws
All states, including Maryland, have laws in place should you be struck by a driver who has either no insurance or inadequate insurance coverage. According to Maryland uninsured/underinsured (UMUIM) law if the at fault driver has no insurance or inadequate insurance to cover the benefits and financial compensation you are entitled to your own insurance carrier is obligated to step in and essentially pay the benefits and compensation the liable party is unable to pay due to the UMUIM issue.
As this area of auto accident law is extremely complex it is a wise move to enlist the help of an experienced attorney handling Maryland uninsured and underinsured motorist claims. Mr. Kemp has a great deal of experience handling UMUIM claims in Maryland.
What Factors Decide The Value Of My Maryland Personal Injury Claim?
Auto accident, personal injury and wrongful death claims are all unique from one another. Meaning, there can be 2 accidents with almost identical events leading up to the accident and almost identical injuries but each case can be worth vastly different amounts. There are numerous factors that go into establishing who is liable in a personal injury claim as well as what the claim os worth. These factors are:
Fault
Extent of impact, property damage and injuries
Initial injury and treatment
Future and follow-up treatment
Impact on claimant and their lifestyle
Economic and financial losses
Permanency
Cause of accident
These are just some of the factors that can determine the total value of your claim.
What To Look For In A Personal Injury Lawyer
When deciding to retain an attorney there are certain attributes you should look for that may make you more comfortable in terms of retaining that particular lawyer. The first thing you should focus on is experience. The more experienced an attorney is at handling claims similar to yours the better off you will be. Another attribute is whether or not they focus their practice on personal injury law or are they a general practice firm. Their litigation experience and trial record is something else to consider. While most accident and injury claims end in a settlement you need an attorney who is willing to go to trial if necessary. You should also consider their history of obtaining favorable settlements and verdicts for their clients.
Auto Accident Attorney Tom Kemp possesses all of these factors and more. Contact his accident law office today to discuss your rights, and how to protect them, if you have been the victim of a car truck or motorcycle accident in the Annapolis, Maryland area. Dial (410) 398-0910 for a free consultation.